Ocuco today announced the company's rebrand to a more contemporary, refined version of its original brand. It is an evolution that reflects the direction of the whole company which is moving from providing solely single solution applications to also providing omnichannel native systems.


Over the last 29 years, Ocuco has developed and strategically acquired comprehensive management systems for labs, independent practices, and chains. More recently Ocuco has extended its offering with digital marketing and website services. This brand evolution illustrates the movement of the software giant into offering omnichannel native solutions, a first in the eyecare space. Leo Mac Canna, Ocuco's CEO explains "this year Ocuco will launch Acuitas 3 OmniChannel Edition. It will provide the optical industry with an omnichannel platform with both in-store and consumer-facing facilities. It will remove the need for independent solutions, with cumbersome integrations from different solution providers."

From a design point of view, Ocuco has retained its name but paired back its wordmark logo to a more streamlined version. "Eyecare is constantly evolving. To signify Ocuco's commitment to continued innovation the primary logo is complemented by a clean, simple mark built from never-ending circles. These circles interlink and overlap illustrating the focus we, Ocuco, place on engineering excellence." describes Liadain Murphy, Head of Marketing.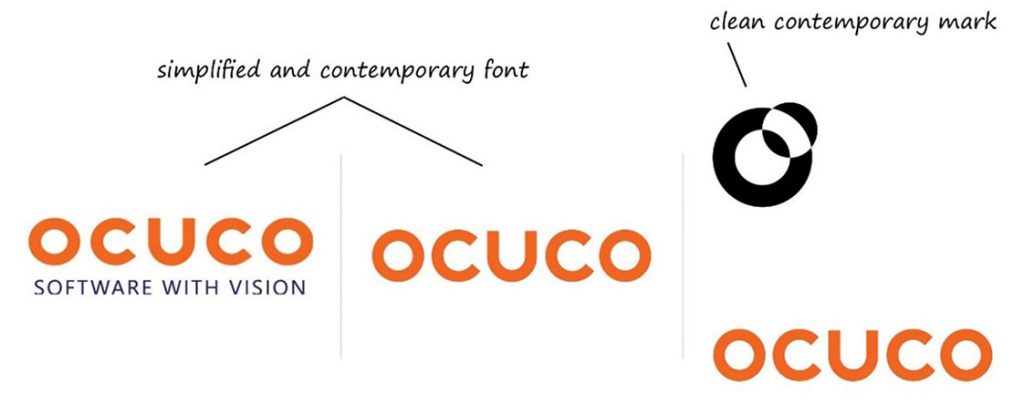 The traditional Ocuco orange is being maintained to signify the dept of industry commitment Ocuco has demonstrated throughout the years. In place of the company's purple a palette of black, white and a vibrant gradient will illustrate the power, elegance, and dynamic capability of Ocuco's solutions.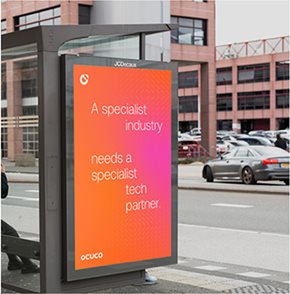 The launch of the rebrand is being rolled out globally over the coming weeks. It will be seen in full for the first time at Vision Expo East 2022 (stand F4319). This release will coincide with the prelaunch of Acuitas 3 OmniChannel Edition for enterprise, the world's first cloud-based omnichannel native system for the eyecare industry, incorporating traditional practice management capabilities with functionality such as telehealth, CRM, insurance processing, analytics and more. Drop by the Ocuco stand, F4319 where Ocuco will be providing onsite walkthroughs of their new omnichannel system to enterprise clients.