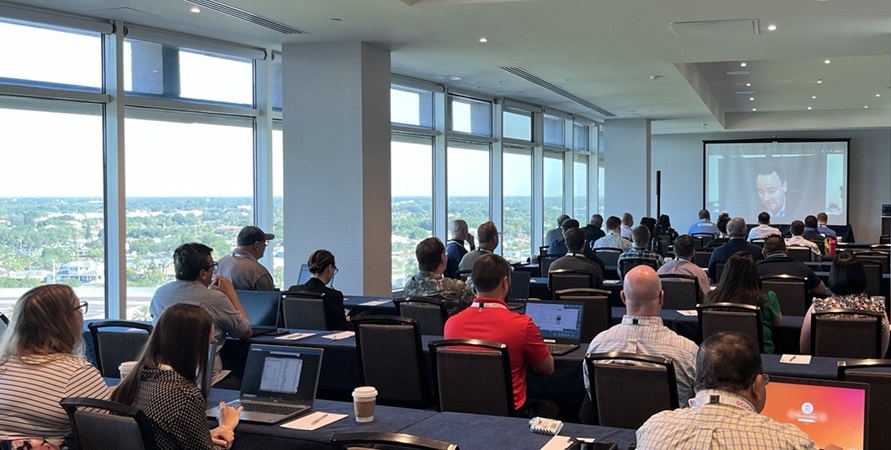 Ocuco's Lab Division recently celebrated the return of their annual Innovations User Group Meeting, between May 4-6, after a three-year break due to the COVID-19 pandemic. More than 30 clients and partners gathered in Tampa, Florida, for a weekend of networking and workshops.

The event included presentations on the optical lab market and the Innovations product roadmap, 20 workshops for advanced training on Ocuco's LMS and networking opportunities. Some of the highlights included presentations about InnovaWeb, Innovations' mobile application; Lablink 3.0, Innovations' ordering application; and the benefits of enhancing the online presence of labs. The lineup also had keynotes from IOT and Schneider Optical Equipment.

In an anonymous post-event survey sent to Innovations customers who attended the Innovations UGM 2023, all respondents said they were delighted with the event and would recommend it to other lab specialists.

Ocuco's Lab Division would like to thank our collaborators who contributed to the event's success, alongside our partners IOT and Schneider Optical Equipment, who were event sponsors. Our team is already planning the Innovations User Group Meeting 2024. Reach out if you would like to suggest a keynote speaker or workshop topic.